If you have been hurt by side effects from a vaccine, learn about the systems the government has in place to help you pursue legal action.
Vaccines are an effective way to prevent the spread of infectious disease. In the vast majority of cases, vaccines are also safe. Like any medical treatment, though, the use of vaccines has some risk.
Even though they have eliminated several serious illnesses, vaccinations can be dangerous. They have caused serious health problems in both adults and children. Allergic reactions, infections, or even shoulder injuries can happen.
Thankfully, authorities have recognized these problems. The United States government has created mechanisms to help injured people get compensation. This article will look at the injuries that can arise from vaccinations. It will also examine the legal steps that injured people have to use in making themselves whole.
Type and Frequency of Vaccine Injuries
Over the past few decades, there has been a lot of controversy and debate about vaccines. Many question their effectiveness and safety.
For example, many have claimed a link between vaccines and autism. But the Centers for Disease Control and Prevention (the CDC) have stated that there is no causation or other such link.
Vaccines can still cause other serious medical problems, though. The CDC lists several different vaccines and their possible side effects. Here are a few examples.
A common concern among doctors is anaphylaxis, or an allergic reaction to vaccines. Though allergic reactions are relatively rare, they can result in serious injury or even death.
Another problem is shoulder injury related to vaccine administration (SIRVA), which usually results from improper intramuscular injections. SIRVA can be very difficult to treat. It includes conditions like bursitis, rotator cuff tears, and adhesive capsulitis. Patients with SIRVA often have persistent pain and limited range of motion.
One of the vaccines recommended for children is diphtheria, tetanus, and acellular pertussis (DTaP). The CDC has reported serious, though rare, side effects including seizures, coma, and permanent brain damage.
The rare nerve disease Guillain-Barré syndrome has also been linked to the swine flu vaccine widely used in the 1970s. Today, that risk from flu vaccines is extremely small.
The National Vaccine Injury Compensation Program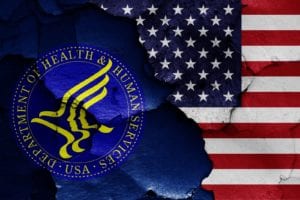 If you have suffered an injury from a vaccine, the first step to take is filing a claim in the National Vaccine Injury Compensation Program (VICP), also known as "vaccine court."
The U.S. government established VICP in 1986 for claimants to bring their vaccine injury claims. It spares claimants the burden, expense, or delay of a traditional lawsuit. It also protects vaccine manufacturers and medical providers from repetitive lawsuits.
The VICP is a "no-fault" system. This means that claimants do not get civil court judgments against vaccine manufacturers or doctors. Compensation comes from the United States Department of Health and Human Services (HHS).
One of the most critical points to keep in mind is the time limit for filing VICP claims. For a vaccine-related injury, the claim must be filed within three years of your first symptoms. If the claim involves a death, it must be filed within two years of the death and four years after the start of the first symptom.
Currently, VICP only covers claims relating to these 16 vaccines:
Diphtheria
Tetanus (lockjaw)
Pertussis (whooping cough)
Hib
Hepatitis A
Hepatitis B
Human papillomavirus (HPV)
Seasonal influenza (the annual flu)
Measles
Mumps
Rubella
Meningococcal diseases (including meningitis and bloodstream infections)
Polio
Pneumococcal conjugate
Rotavirus
Varicella (chicken pox)
Combinations of the above covered vaccines are also fair game. This includes MMR (measles mumps rubella), MMRV (measles mumps rubella varicella), and DTP (diphtheria tetanus pertussis).
More information about specific vaccines and the problems that can arise can be found in the Vaccine Injury Table prepared by the Health Resources and Services Administration (HRSA).
The VICP process starts when the victim of a vaccine injury files a petition with the U.S. Court of Federal Claims. From there, HHS reviews the petition. HHS then makes a recommendation of what it thinks the result should be.
The HHS recommendation is then passed on to the Department of Justice (DOJ). The DOJ provides further legal analysis to the U.S. Court of Federal Claims. The court then appoints a special master to preside over a hearing on the claim.
A special master is a private person, often a lawyer, appointed by a court to carry out an action on its behalf. If a special master makes a ruling about a judgment for compensation, that is not the final word. The court still has to approve it.
After the hearing, the special master decides the amount of compensation. The recommendation goes back to the court. The court then orders HHS to make compensation in the recommended amount. At this point, the court may also order HHS to pay the injured person's attorneys fees and costs.
But suppose the injured person is not satisfied with the special master's decision? In that case, they can reject the decision and proceed with a private civil court lawsuit. In either case, depending upon the severity of the injury, having a qualified lawyer might be wise.
Petitioners cannot file a standard personal injury lawsuit until they have pursued and rejected a decision on a VICP claim. After filing a lawsuit, claimants litigate their cases as normal.
For more information on how to file a petition in the VICP, visit the HRSA's website.
Lawsuits for COVID-19 Vaccine Injuries
After 2019, any discussion of vaccines and the risks arising from them is not complete without examining the impact of COVID-19, more commonly known as coronavirus.
As of November 2020, an effective vaccine for COVID-19 has not yet been approved by the FDA, although at least two experimental vaccines are showing  promising results.
HHS, however, has already begun preparing the government for claims related to COVID-19 with a program called the Countermeasures Injury Compensation Program (CICP).
Unlike the VICP, the CICP is a process that is currently not overseen by any court, being entirely contained within HHS. Some lawyers have said that the CICP is not adequate for fast-tracked COVID-19 vaccines, and that the more structured and court-overseen VICP is more appropriate. The main concern here is that individuals who are involved in the accelerated testing process are appropriately taken care of and compensated if something should go wrong.
In September of 2020, the National Institute of Health expressed concern about possible side effects suffered by a participant in a COVID-19 vaccine trial in the United Kingdom. The global vaccine trial was being overseen by drug company AstraZeneca. The patient recovered, however the drug trial was halted.
After reviewing data from the global study, in October 2020 the FDA determined that is was safe for AstroZeneca to resume the COVID vaccine trial in the United States.
The bottom line about injuries from vaccines trials is that this is an emerging, fast-moving area of litigation. In the event that you or a loved one suffers injury during such a vaccine trial, you should contact an experienced vaccine litigation attorney in your state for a free consultation and advice about what to do next.
Keep Yourself Healthy and Well-Informed
Virus immunization through vaccines is an incredible achievement of medical science. Their development and use has eradicated many diseases from the face of the earth. Public health, particularly that of our most vulnerable, depends upon uniform and intelligent application of vaccine technology.
Along with any medical treatment, though, comes potential health risks. While vaccines are generally very safe, the consequences of using them without proper medical expertise can be devastating. And if the worst happens, it is important to understand your legal options and obligations arising from a vaccine-related injury.
Regardless of whether your injury is big or small, or whether it is from an old vaccine or a new one, it is critical that you handle your case correctly. A legal failure, like failing to file a VICP claim within the required time, can compound the injury caused by a medical failure. Contact a qualified attorney in your state as soon as possible for a free consultation and case evaluation.
How Much is Your Injury Claim Worth?
Find out now with a FREE case review from an attorney…